We are committed to delivering an outstanding customer experience and aim to make your cruise booking experience both exciting and enjoyable. Our expert Sales Advisors are sure to find you the perfect cruise for the best possible value and are here to provide any assistance you may need before, during and after your cruise.


What makes us unique?


At WOWcruise, our customers truly are at the heart of everything we do. We really want to WOW our customers on every level, so when WOWcruise was created the WOW factor was not just based on price and value. We have also chosen to dedicate ourselves to transforming the level of service that all of our customers expect and receive when booking through WOWcruise as opposed to booking through any other agent or website. To support this unique service commitment, we also only hire seasoned cruise professionals in order that we can offer expert advice to all of our customers, be they seasoned cruisers or first time cruise novices.
In addition, we are committed to providing a personal cruise concierge service to all of our customers in order that they each receive support, advice and service that is specifically tailored to their individual needs and preferences. As a result, we pride ourselves on our level of repeat custom – which means we must be doing something right! In addition to this, we like to be honest and upfront about our pricing, so we guarantee we will never charge any booking fees on our offers, and we will always clearly state what is included in each offer.


Here's some of the reasons our customers choose to book with us:


- Compare and book 1000's of cruises worldwide
- Book online, by phone or in-store
- We offer a dedicated first-class concierge service
- Fully ABTA & ATOL bonded including Cruise Protection Cover
- We constantly check our prices to ensure we offer the best value
- Low deposits & monthly payment plans available
- Bring us any quote and we will beat it - that's our Price Match Guarantee
- The price you see is the price you pay - we do not charge booking fees!


The Experience Centre


WOWcruise is the only high street retail agency dedicated to cruise. Our Experience Centre is located in the heart of Cardiff, where we have the very latest interactive technology and even a bar offering a range of complimentary beverages and snacks. So if you are local, please call in to see us.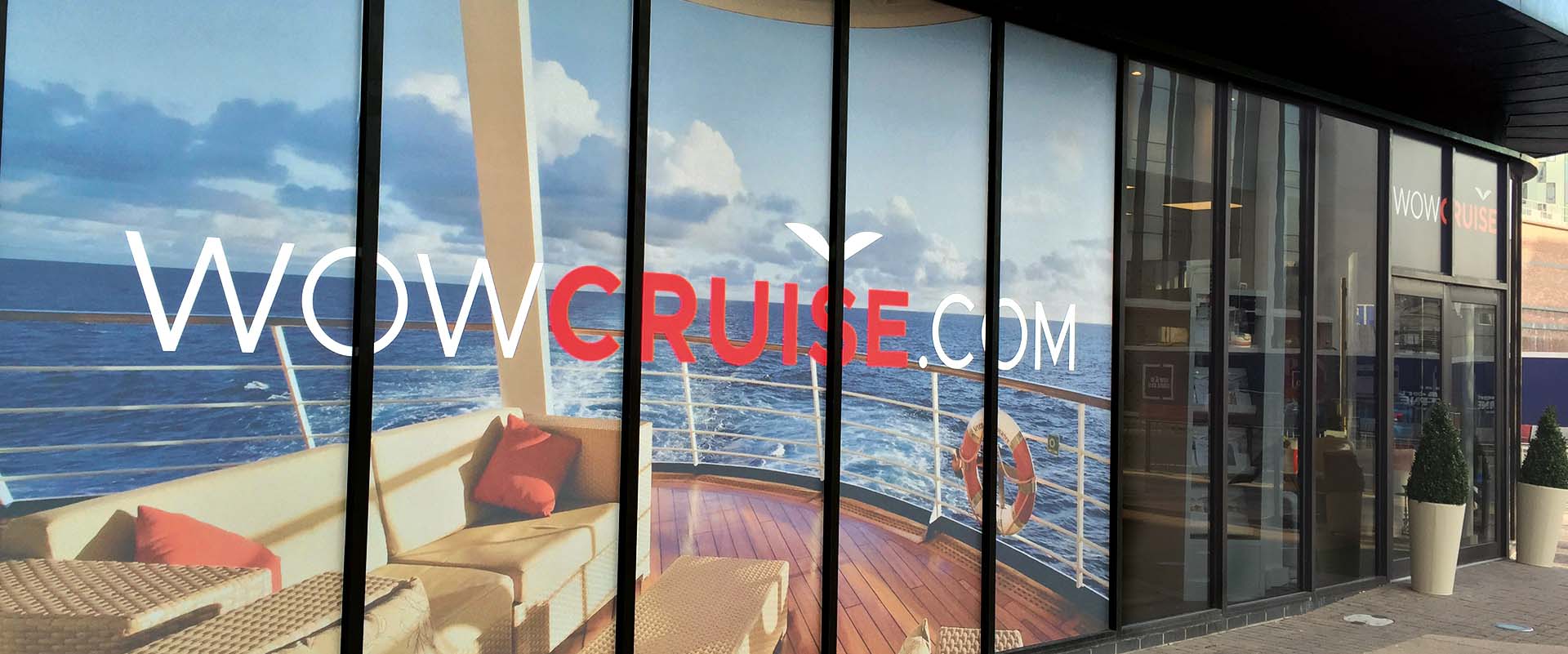 You can find us at Southgate House, Wood Street, Cardiff, CF10 1EW. We are located approximately 5 minutes walk from Cardiff Central train station. The nearest car parks are located at John Lewis & NCP Westgate Street.


Find out more


For all enquiries and information, please contact our expert team on 0800 888 6787 or 0777 888 6787, email wow@wowcruise.com or message us on Facebook - go to facebook.com/wowcruiseuk.


We look forward to welcoming you on board very soon as part of the WOWcruise community. Make sure you sign up to our mailing list to receive the latest deals and offers plus cruise news and exclusive invites to our regular hosted and themed evenings, gala events and much, much more…


Our team are honest and unbiased cruise-travel experts passionate about delivering an outstanding customer experience. Our sales advisors are experienced cruise professionals and have the expertise to build your dream cruise for the best possible value.


We look forward to welcoming you on board soon and remember, your greatest memories are yet to be made!


MEET OUR EXPERT TEAM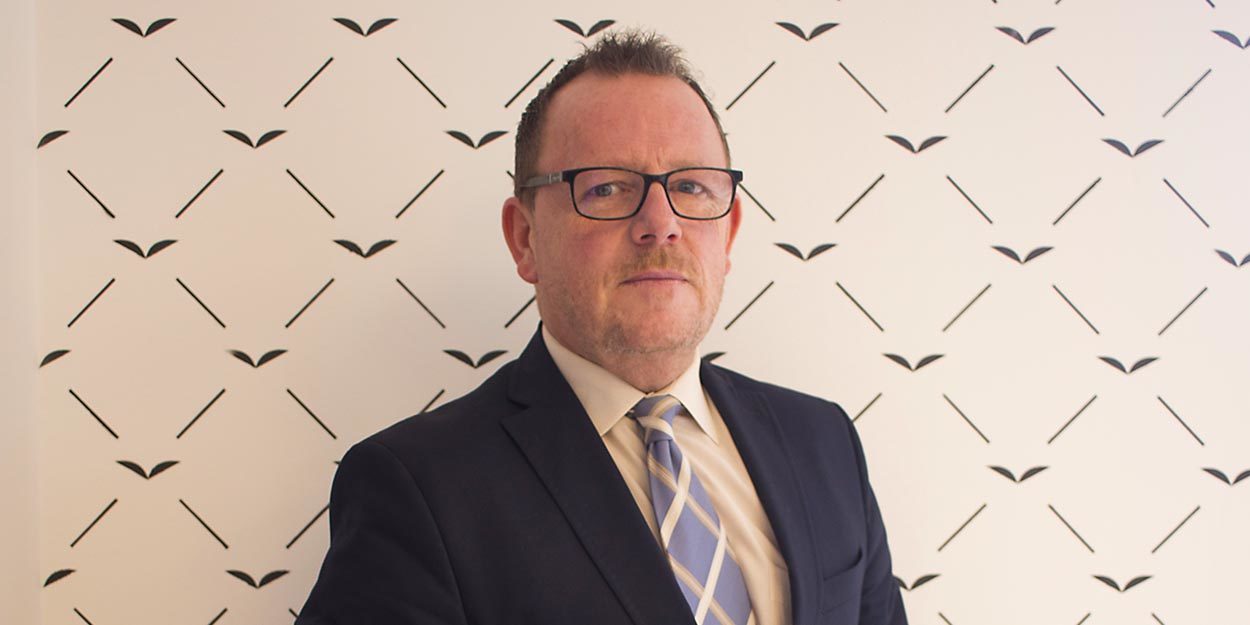 Jonathan Turner
I am Jonathan Turner, your expert Sales Advisor. In my 23 years of working alongside many of the world's leading cruise lines, I have been fortunate enough to visit some incredible places including The Mediterranean, Baltic, Americas, French Polynesia, Australia, Thailand, Hong Kong, India and South Africa to name a few. I have now returned home after all these years and my aim is to share my knowledge and create excitement with our customers whilst making your dreams of visiting outstanding ports, countries and travelling on fantastic cruise ships a reality. So, allow me to build your perfect bespoke voyage of a lifetime!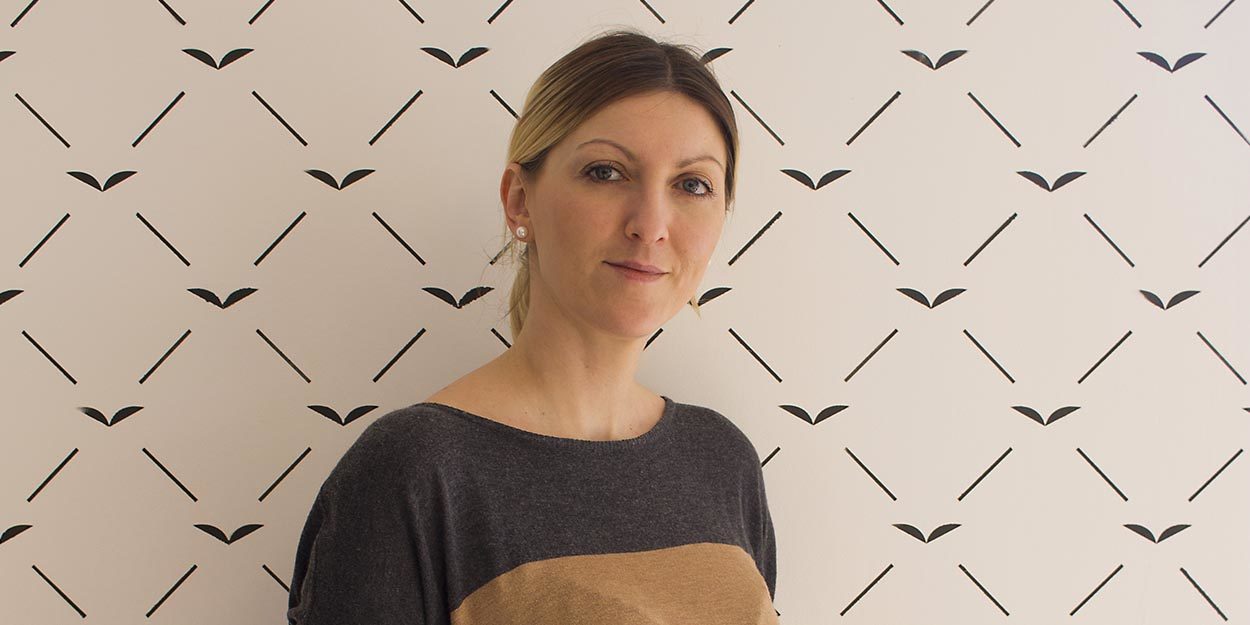 Natallia Dowsett
I am Natallia Dowsett, your expert Sales Advisor. My career at sea began in 2007 when I decided to work on a cruise ship. My life-long passion for traveling has been enriched by sailing on almost every itinerary Holland America Line has to offer. Being a part of the Shore Excursion Team I have been to 55 countries so far and I am so happy that I can now share all my amazing stories with you and guide you in the discoveries of the beauty of nature, wildlife and the variety of cultures and traditions we encounter on each cruise; ultimately to create another experience of a lifetime for you!
WOWcruise was founded by in 2017 by travel industry professional George Johnson, out of frustration with the cruise booking options. During our research, George said, we found that all of the agents that we visited either scored poorly with regard to knowledge of life on board specific cruise ships, cruise programmes and even their destinations. Whilst cruise call centres, he added, were so sales pushy that we were entirely put off altogether. We all agreed that none of us wanted to end up on a cruise that a sales person pushed us into in order to hit their target!


So there it was. We needed to create the space for people to gather knowledge, to include life on-board experience, and then to enable them to book as they chose.

That led us on to build a small team of cruise experts (in that we mean people that have 'lived' cruise, having either worked on board or having based their careers in the industry) and creating an inspiring space for them to work from. And then to building a modern on-line booking facility.


Next Steps


The early days were spent in a not so inspirational, one window, two desks, rented room. That place, however, was where we gathered our industry foresight, our understanding of consumers wants, moods and needs and from where we made up our game plan. It was where we did our early deals and from where began talking to potential investors. 'It felt not like the start line but rather the prep room ahead of the start line.'


The Experience Centre


We had to move though, one room, wasn't going to cut it for much longer. Rather than a regular office environment though, we were asked to create an 'Experience and Knowledge Centre' that could be shared with customers and our team alike. We went on to design the space ourselves, and soon after opened in the centre of Cardiff, our first walk-in 'Experience Centre'. It's unique, light, airy and an inspiring place in which to work, and people love to come in and talk with us about their own cruise experiences - actually we've found that we now gather most of our consumer mood intel out of our Experience Centre. Come see us, ask us, tell us, People!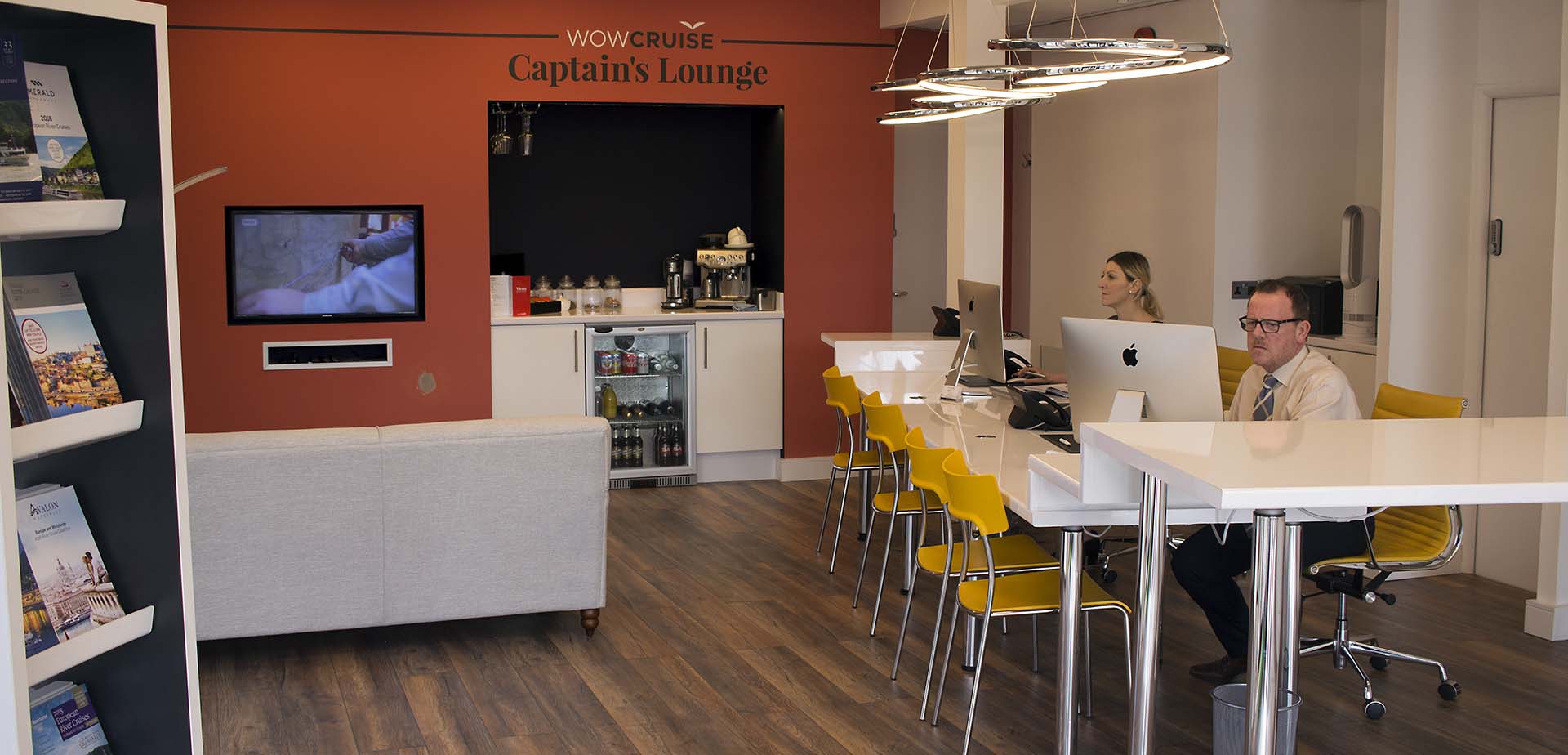 On-line Booking... at last!


It's been our biggest challenge to date. Bringing to life an on-line booking website has been a far greater task than we bargained or planned for. But the dedication and tenacity of the WOWcruise team kicked in and together, we did it! And we are completely in love with it. Book at leisure and at will, People!


The Future


Well, who knows? We will let The People take us on that journey. We do hope that People get the freedom feeling that's behind our entire business model and that they travel create the future with us. We will write it here however it happens...